Active Guardian
PORTABLE MEDICAL ALERT SYSTEM
No Initial Equipment Charge!
Our longest-lasting lightweight, mobile coverage
Includes flexible belt clip and lanyard
Powerful trifecta of 4G LTE, Enhanced Location Monitoring (GPS) and WiFi protection
Can add built-in Fall Detection for an additional small monthly fee
Includes access to the MyGuardian Portal & App – a powerful tool that enables caregiver connection
| | |
| --- | --- |
| Height: | 2.8 Inches |
| Width: | 1.7 Inches |
| Depth: | 0.8 Inches |
| Weight: | 2.6 Ounces |
| Power: | Wall outlet, Lithium Ion Back up Battery |
How It Works
With the Active Guardian, calling for help is as easy as 1-2-3.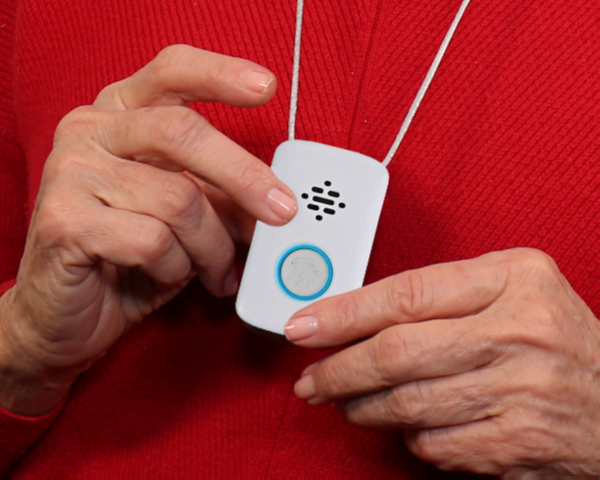 Help Couldn't Come Easier
Press the Help Button to speak to our 24/7 Emergency Monitors. Optional Fall Detection can also automatically call for you.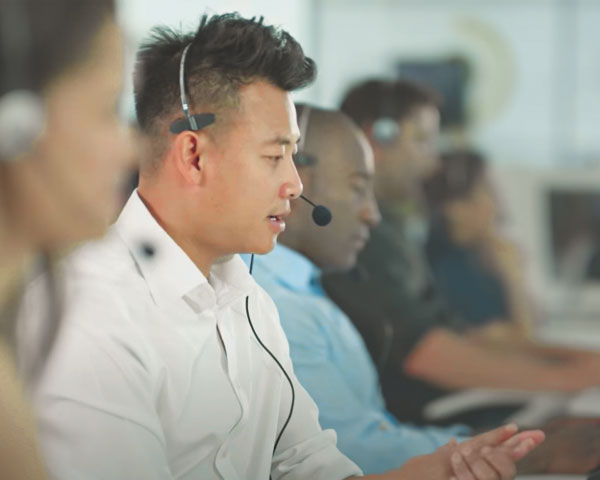 Request Any Type of Help
We can dispatch the police, fire department, EMTs, mental health services, or even a member of your Care Circle on your behalf.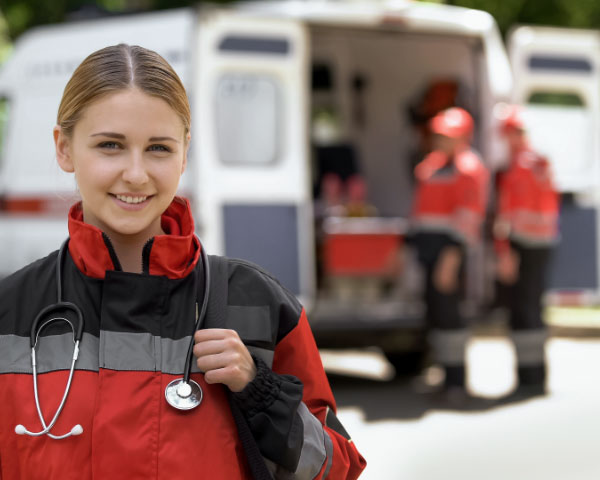 Fast, Reliable Peace of Mind
You are not alone. 4G means our strongest-ever signal keeps you connected until the right kind of help arrives.
Go Ahead, Give Us a Ring!
We Can Help You Decide if Active Guardian is the Perfect Fit For Your Needs!
1-800-668-9200
Features
Powered by 4G LTE, Active Guardian is our longest-lasting portable device.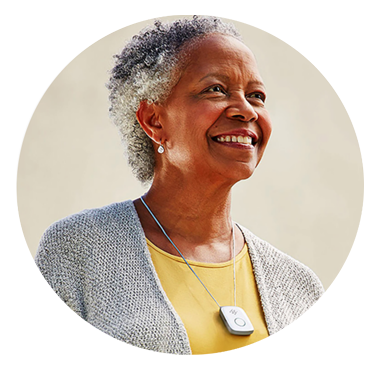 The Most Powerful Protection
Know you have maximum protection with a trifecta of 4G LTE, Enhanced Location Monitoring (GPS,) and WiFi protection wherever you are.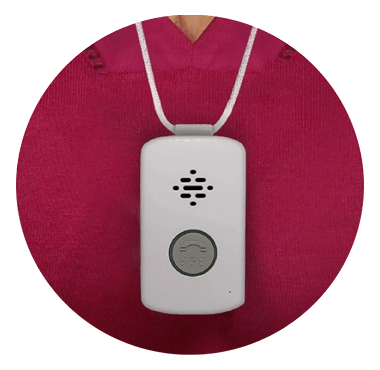 The Longest-Lasting Mobile Battery
Leave your worries behind with the longest-lasting battery of any mobile device on the market. Each charge gives you up to 7 full days of protection.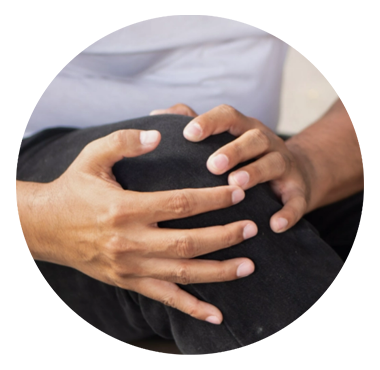 Catch Falls as They Happen
For a small add-on fee, activate built-in fall detection capabilities that can be easily cancelled in the event of a false alarm.
Additional Features
Use at Home or On-the-Go
Active Guardian is an all-in-one device that you can wear around your neck on-the-go, or keep docked at home.
Never Lose Touch
Use the MyGuardian mobile app to provide your Care Circle peace-of-mind via GPS, WiFi backup and cellular location reporting.
Hear and Be Heard
Reliably communicate with our 24/7 operators thanks to Active Guardian's high definition speaker and noise cancelling functionality.
Reclaim Your Shower Time
Bathe in relaxation, knowing you have water-resistant protection. Your Active Guardian wristband and necklace can be worn in the shower
Experience Care on Call
Our attentive, 24/7 Monitoring Center has your back in times of need. We keep essential information instantly accessible while safeguarding your privacy.
Connect Your Care Circle
Build up a team of Caregivers in the new MyGuardian portal & mobile app that are instantly reachable in times of need. They can chat with each other and manage tasks & activities.
What's in the

Box

Your package will come with a handy User Manual in addition to the following: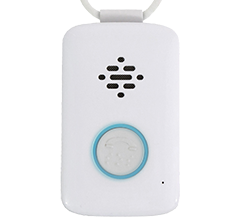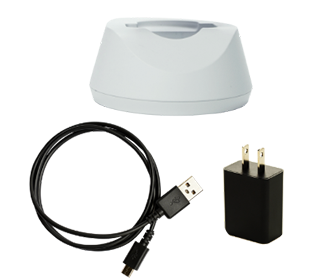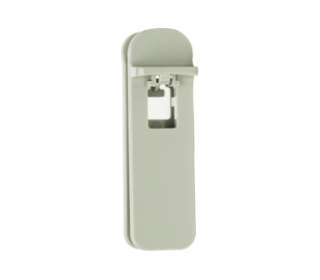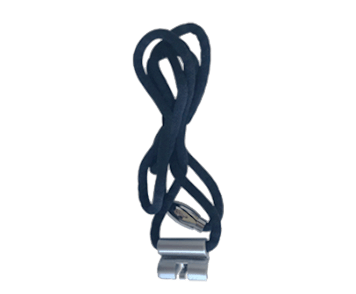 Mobile Base Unit

Our mobile base unit has our most powerful protective abilities and is armed with 4G LTE, Advanced Location Monitoring and WiFi backup.

Wall Charger + Adapter

Keep your base unit and backup battery charged with this charging cable. Each charge lasts up to 7 full days.

Belt Clip

Use this lightweight clip to attach your Active Guardian to your clothing or accessories.

Lanyard

Use this easy-to-fasten magnetic lanyard to fasten your Active Guardian around your neck.
Your Active Guardian Medical Alert System includes
The New MyGuardian
Our new customer care portal helps you to build a network that you can communicate with in times of need. It brings all your health and safety information together in one place. It's useful for exploring system updates and usage, as well as managing your account. MyGuardian is chock-full of accessible, essential features that give you an added layer of safety and security.
Frequently Asked Questions
Get to Know Your Active Guardian
Reviews
Find out What People are Saying About Active Guardian
Speak to an Expert
Still Wondering if Active Guardian is Right for You?
Our Caring Life Safety Consultants are Here to Help You
1-800-668-9200
New to Medical Alert Devices?
Request a Buyer's Guide.